See on Scoop.it – No Scotland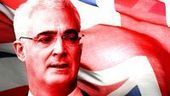 With the Scottish referendum one year away, former chancellor Alistair Darling argues against independence and says the UK works because people from across the union pool their resources.
No Scotland's insight:
In little over a year's time, we in Scotland will face the biggest decision in our history: whether to continue the most successful social, political and economic union the world has ever known, or go it alone. It is not a decision to be taken lightly.
In Scotland we have the best of both worlds – a strong devolved Scottish parliament, taking important decisions here at home about our schools, hospitals and transport, but at the same time we benefit from the strength and security being part of the larger UK gives us. Where is the sense in putting that at risk?
The central argument isn't that we couldn't go it alone, it's that separation isn't in our best interests.
See on www.channel4.com